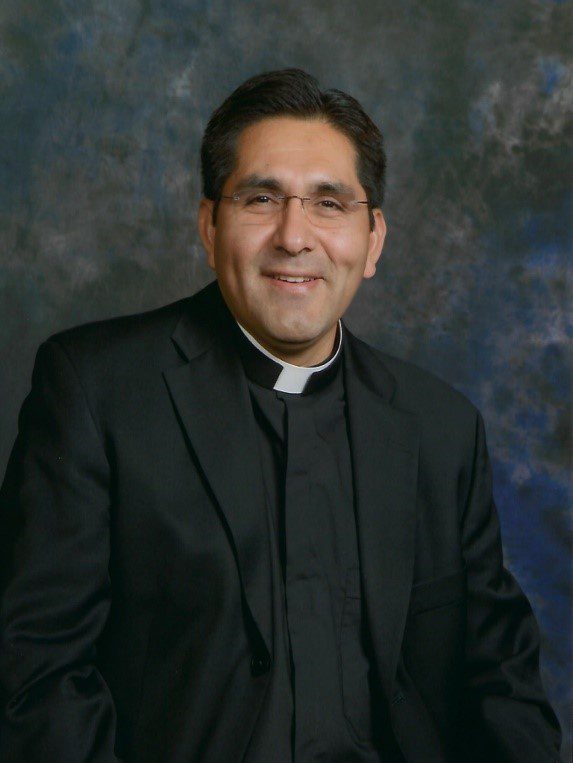 Dear Parish Family of St. Benedict:
It is our 3rd week being back to Church and being able to receive the Eucharist. I cannot tell you how good it was to see you and to be with people in Church, gathering for worship, and being able to receive holy communion!
As you know we are still in the yellow phase.  Due to social distancing, we will continue to offer Confessions at the entrance of the Parish Center on Thursdays from 4:00 P.M. – 6:00 P.M. and Saturday 2:30 – 3:45 PM.  Please don't forget to wear a mask when you come to the church and for confession.
Also, I would like to thank all the volunteers for the terrific job done to provide a safe church to worship in, where all regulations for safety are in place. We are still making our way through a historic pandemic.  We continue to offer what is best for our parish community.  We thank you for understanding that the safety of everyone is of the highest priority. Please check the parish Facebook page and website for updates.  As your priest, I am extremely grateful for all the assistance, especially from our volunteers.
Thank you for your support of our parish. You can mail your Sunday offerings to the parish office. I am so very grateful for your goodness and generosity, especially during these difficult times.
God bless you,
Father Jose Elias
Estimada  familia parroquial de San Benito:
Esta es  nuestra tercera semana de regreso a la Iglesia y poder recibir la Eucaristía. ¡Que bueno fue verlos en persona en la Iglesia, reunidos para adorar y poder recibir la santa comunión!
Como saben, todavía estamos en la fase amarilla. Debido al distanciamiento social, continuaremos ofreciendo Confesiones en la entrada del Parish Center los jueves  de  4:00 p.m. – 6:00 p.m. y sábado 2:30 – 3:45 p.m. Por favor no olvides usar una máscara cuando vengas a la iglesia y a confesarte.
Además, me gustaría agradecer a todos los voluntarios por el excelente trabajo realizado para proporcionar una Iglesia segura para adorar. Todavía estamos avanzando a través de una pandemia histórica. Continuamos ofreciendo lo mejor para nuestra comunidad parroquial. Le agradecemos que comprenda que la seguridad de todos es la máxima prioridad. Visite la página de Facebook y el sitio web de la parroquia para obtener actualizaciones. Como su sacerdote, estoy extremadamente agradecido por toda la ayuda, especialmente de parte de nuestros voluntarios.
Gracias por su apoyo a nuestra parroquia. Puede enviar sus ofrendas dominicales por correo a la oficina parroquial. Estoy muy agradecido por su bondad y generosidad, especialmente durante estos tiempos difíciles.
Dios te bendiga,
Padre José Elías