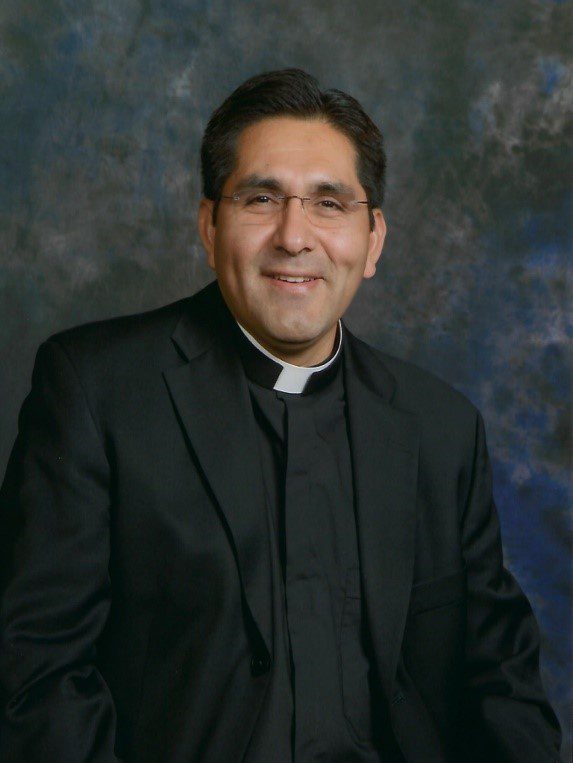 To Saint Benedict Parish Families
June 4, 2020
Dear Brothers and Sisters in the Lord, greetings to you and your family.  I hope all of you are doing well in this very difficult and challenging time for all.  In light of the move from the red phase to the yellow phase, our parish will resume the public celebration of Mass on June 13/14.
We are so excited to say, "Welcome Back!" We are very busy planning for your return to celebrate the Sacred Mass together with you in person! We have new social distancing and health safety measures in place in our church. We understand that not all our parishioners will be able to rejoin us in person at this time and we will continue to offer our live-streaming Masses on weekends. Bishop Gainer's dispensation from the obligation to attend Sunday Mass is still in effect.
The Safety of all is the highest priority. If you have any symptoms of COVID-19, or you are a high-risk person please stay home at this time. The schedule of the Mass for June 13/14 is as follows:  Saturday at 4:00 PM, and Sunday 9:00 AM, English, and 11:00 AM Spanish.  Weekday Mass will be celebrated in our church beginning on Monday, June 15 at 9:00 AM.  Since we will be in church, you will need to wear a facemask. What a joy it will be to gather together for Mass!!
Confessions will resume Thursday, June 11 from 4 PM to 6:30 PM, Friday, June 12 from 5 PM to 7 PM. Please enter via the elevator entrance. Saturday, June 13 from 3:00 PM to 4:00 PM will be at the Parish Center because of social distancing and safety for all of us.
 Please take Additional precautions for this yellow phase: When you come to the Church for Mass you will see some changes.  These changes are momentarily.  You will see some pews closed due to social distancing and safety.  If you are with your family you can sit together. If you are not with family, we ask that you sit six feet from each other.
While in church, you must wear a mask and keep it on at all times, with the exception of while receiving Holy Communion. For children two years and under, it will be at the discretion of the parents to wear it.
The entrance of the church will be through the elevator doors and the exit will be through the main entrance of the church. Also, for those who need to use the elevator to exit you can do that, and an usher will be there to help you.  Hand sanitizer will be available at the entrance doors or you can bring your own.  An usher will show you where to sit once you arrive for Mass. This is to ensure social distancing is maintained and to seat as many people as possible. Seating is first-come, first-served.
 Holy Communion will be distributed once Mass has ended. Social distancing is extremely important, but particularly when proceeding to receive Holy Communion. The ushers and floor markings will assist with this process. Once you receive Holy Communion you will exit the Church immediately.  The reason for this is to give our sanitization crew sufficient time to prepare the Church for the next Mass. If anyone is attending Mass outside the Church (via Facebook), the priests will distribute Holy Communion at that location outside the Church when the mass has ended.
Parish Campus remains closed to any public meetings until further notice. Please keep an eye out on our website and social media for additional information!
Prayers and blessings,
Father Jose Elias