Planning your child's Baptism
The foundation of  Christianity is Baptism. The foundation for Baptism is Jesus.
Before beginning his public ministry, Jesus was baptized by John the Baptist however the waters did not purify him; but rather he cleansed the waters.
Jesus did not need to be baptized because he was free from sin. He did so because he wanted to show his solidarity with us to reconcile then with the Father.
His command to his disciples, to baptize all nations,  established the people's death to sin – Original and actual – and the renewal of their life in God.
In Baptism, we are united in the body of Christ and our hearts are opened to love Christ with an ever deeper love.
By baptizing your child you are allowing them to become one with Jesus: "Let the children come to me, and do not prevent them; for the kingdom of heaven belongs to such as these."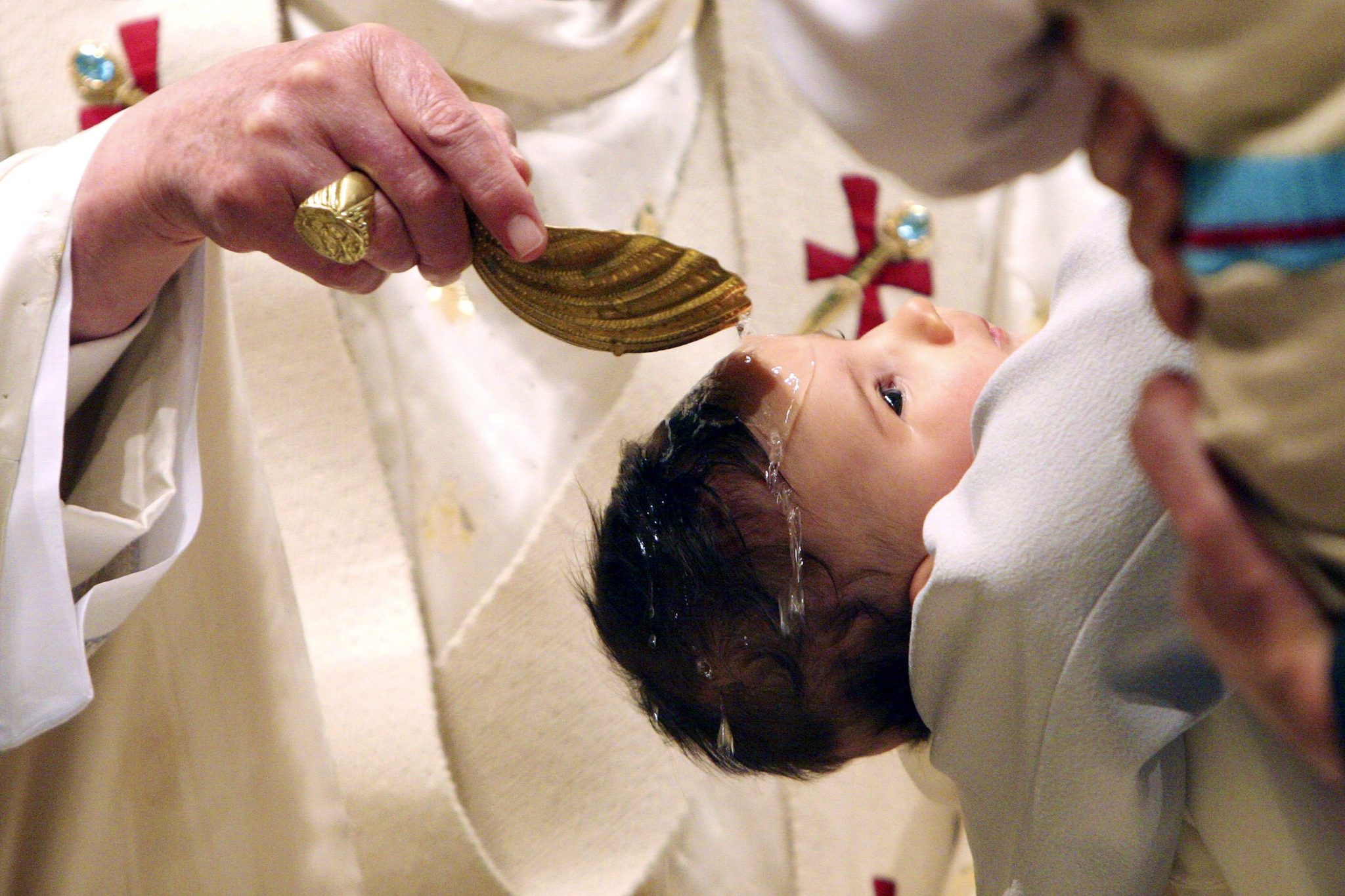 The first step in planning the baptism is to fill out the Baptism Registration Form.
The parents and godparents of the child receive Baptism Preparation classes in order to prepare themselves to raise the child in the faith. Choosing the godparents of your child is a very important matter, and the people chosen must meet the Baptismal Sponsor Requirements in order to be eligible to be a godparent.
Once the godparents have been chosen,  submit the printed registration form, along with a copy of the child's birth certificate to the office. Once you submit the required paperwork, you will be contacted to begin the baptismal preparation classes.
*Please note that if the Sponsors you have chosen do not live in the area, they must receive the baptismal preparation at their home parish and submit proof of their preparation.